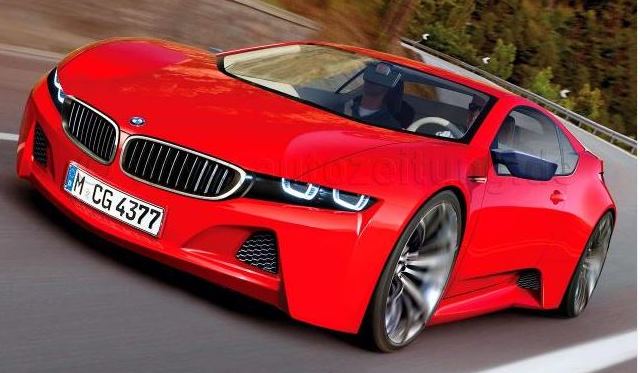 BMW will likely add a new model to its M-Divison by 2016. The much anticipated M8 will be a 600hp supercar built to coincide with their 100th Anniversary if it debuts in 2016. The reports come direct from M-Division boss Friedrich Nitschke who has alluded to a few cruicial details. Expect the M8 to share the same carbon fiber and aluminum components as the i8 plug-in hybrid which is due to land in 2014. The M8 will be a spiritual successor to the classic BMW M1.
Despite sharing many of its components, the powerplant fitted to the BMW M8 will be completely different from that of the i8. The i8 is expected to feature a 1.5 liter 3-cylinder set up aided by an electric motor mounted at the front axle. The i8 should produce a combined output of 349bhp and 405lb ft of torque, whereas the M8 is expected to get a 600bhp twin turbo V8 motor. Speculated performance figures suggest a 0-60mph time of just 3 seconds and a top speed of 200mph.
This latest report follows an earlier story we published back in 2010 suggesting that BMW was planning an 'extreme super sports car' with hybrid drive and 600hp with a hybrid combination consisting of a V10 engine from the current M5 and two electric engines. We're told that while the technical basis for this car is ready, the developers are waiting for the green light from management to bring it to production. The new supercar was expected to be revealed by the spring of 2013.
[via carmagazine.co.uk]