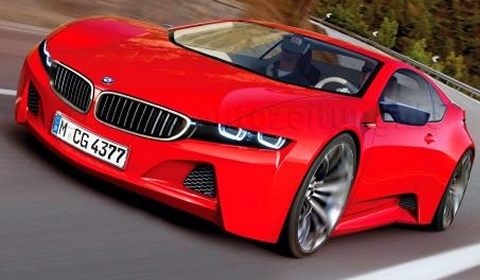 According to the German magazine Autozeitung, BMW is planning an 'extreme super sports car' with hybrid drive and 600hp. The technical basis is ready, but the developers are waiting for the green light from management. The new supercar is expected to be revealed by the spring of 2013.
The new model, rumoured to be called the M8, will be based on the Vision EfficientDynamics concept unveiled at the IAA 2009. Compared to the concept, the upcoming car will be five inches longer, 1.24 meters high, 1.90 meters wide, and will feature a 2+2 configuration.
The hybrid combination consists of a V10 engine from the current M5 and two electric engines; one at the front and one at the back. The first electric motor will deliver 80-115hp and the back one will deliver more than 50hp.
An all-new aluminum chassis, carbon fiber bodywork, fine Kevlar bucket seats, and several magnesium and plastic parts will be developed to ensure that the M8 will weigh just under 1500 kilograms. A sprint from 0 to 60 mph in 3.8 seconds should be possible. Top speed shall exceed 300km/h.
Pricing is expected to be around € 150,000.
[Via TopSpeed]