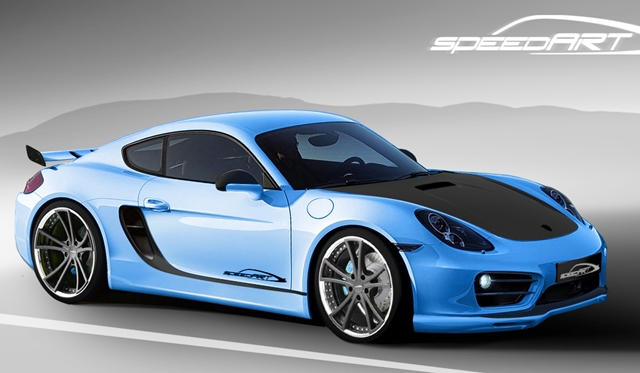 German Porsche tuner SpeedArt has released their virtual program for the 2013 Porsche Cayman called SP81-CR. The program, which will receive its official unveil at the Geneva Motor Show 2013, offers aerodynamic, performance, suspension, wheel, exhaust and interior modifications. SpeedArt will offer the SP81-CR with three optional power kits boosting power to 345, 360 and 400 hp.
Modifications to the bi-color-design exterior include a body kit with a new front chin spoiler, rear spoiler and diffuser, rear air outlets, side panels with real carbon applications and a freshly redesigned retro-style bonnet with edgings which will open to the front. The body kit is topped off with a twin tail pipe sports exhaust system and optional sound switch, 21" LSC-FORGED Wheels and adjustable sport suspension.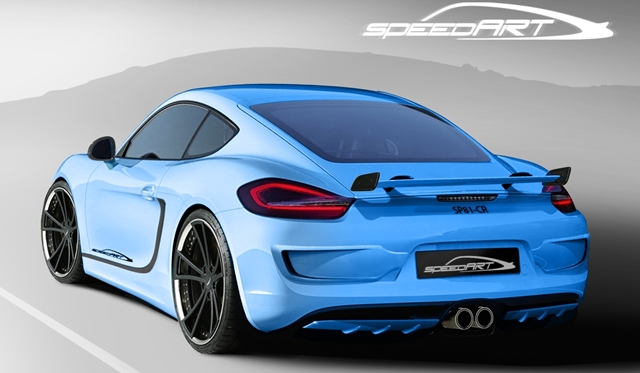 Additionally, SpeedArt will offer exclusive and individual interior designs in many different leather and Alcantara variations for the SP81-CR.