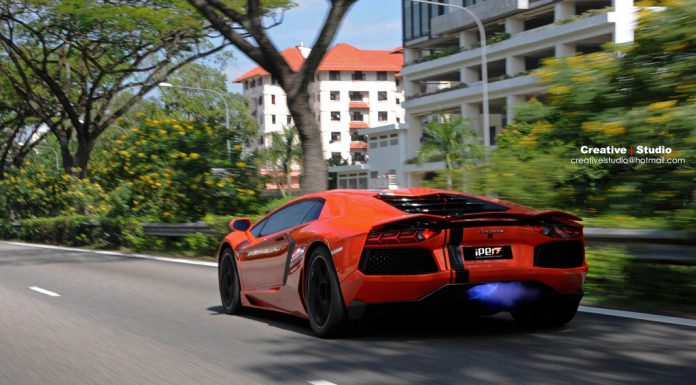 For our latest Photo Of The Day, we have the following shot of a tuned Lamborghini Aventador LP700-4 spitting flames courtesy of Cheong Winston of Creative Studio.
This particular Aventador is fitted with an iPE sports exhaust from iPE Innotech, which as the following picture showcases, is more than capable of producing flames unmatched by the standard exhaust system.
Add to that the fact that the car has been captured with crystal-clear clarity despite it being on the move, this photo was a no-brainer when being chosen for Photo Of The Day.
Be sure to support Winston at his Facebook page!