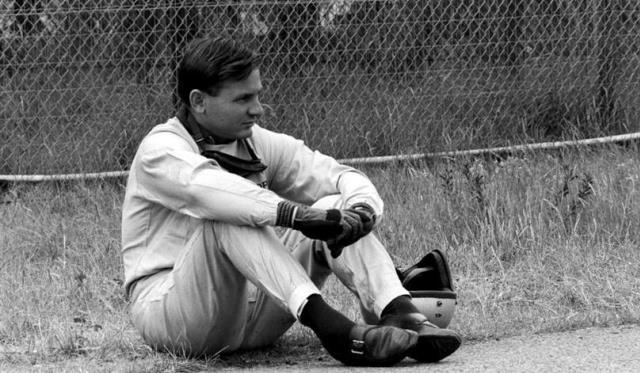 McLaren released a new film at the unveiling of the McLaren MP4-28 race car last Thursday. The video paying tribute to Bruce McLaren, founder of the modern day McLaren brand and one of the greatest Formula 1 race drivers of all time. Born in New Zealand in 1937, Bruce started his racing career at a young age of 14 years; he would later win the 1959 US Grand Prix at the age of 22, making him the youngest driver to win an F1 race at the time.
In 1963 Bruce founded his own team named Bruce McLaren Motor Racing Ltd., but he would continue to race for Cooper. He would later quit in 1965 promising to return with his own team, but shortly before that Bruce won the 24 Hour of Le Mans along with Chris Amon in a Ford GT40 and later in 1966 he won the F1 race at Spa with his own team.
McLaren at the time was dominating the Can-AM series where in 1967 they won five of six races and 4 of six races in 1968 with a number of them having Bruce as the race driver. Bruce was not new to winning at the time. He had a career best of 20 world championships including three Indianapolis 500 races, as well as the 24 Hours of Le Mans and 12 Hours of Sebring.
While testing his new McLaren M8D race car at the Goodwood Race Track for the Can-AM series, Bruce would sadly meet his death when the rear of the car detached leading to a spin, Bruce would die on the spot. His own words from his book "The Cockpit" about the death of his team mate Timmy Mayer at the final race of the 1964 Tasman Series would later apply in his case scenario, these were the words;
The news that he had died instantly was a terrible shock to all of us, but who is to say that he had not seen more, done more and learned more in his few years than many people do in a lifetime?

To do something well is so worthwhile that to die trying to do it better cannot be foolhardy. It would be a waste of life to do nothing with one's ability, for I feel that life is measured in achievement, not in years alone.
RIP Bruce McLaren (1937-1970)
http://www.youtube.com/watch?v=23E1m8ZxFmU