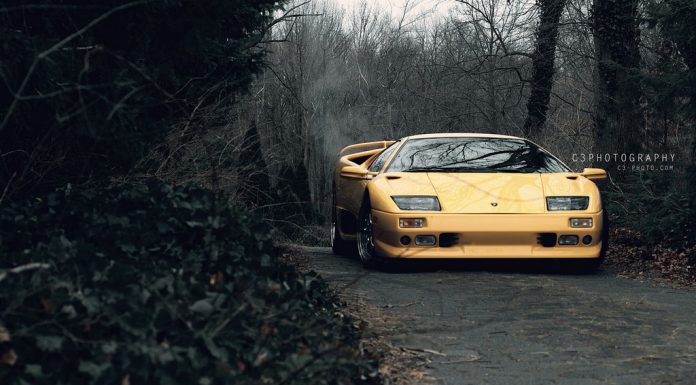 Just prior to the turning of the new millennium in 2000, Lamborghini created 12 very special Lamborghini Diablo Alpine Edition's specifically for the U.S. market to celebrate its close relationship and affiliation with Alpine Car Audio.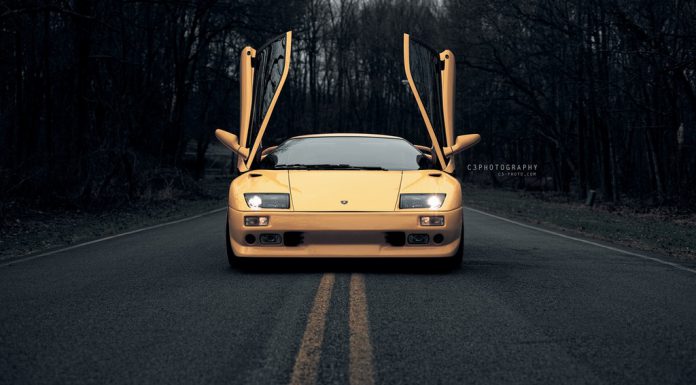 The Alpine Edition Diablo's were based off the standard Diablo VT but featured an array of new electrical equipment and improved audio such as the CVA-1005 Alpine Multimedia station with integrated GPS, Alpine DVD player and a 6 disk CD changer.
The car then featured a host of upgrades from a styling standpoint thanks to the inclusion of new carbon fiber fins on the front air intakes as well as prominent carbon fiber eyebrow's near the Xenon headlights.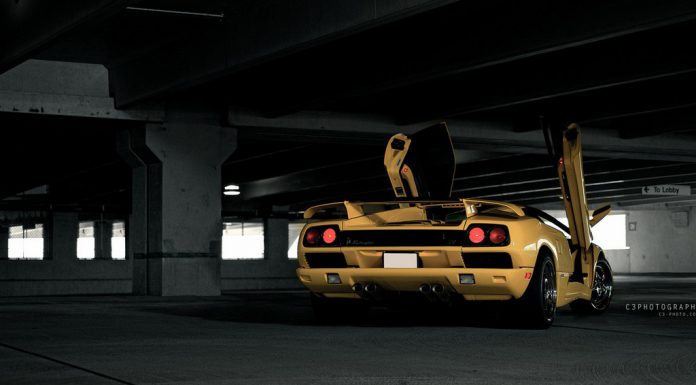 And in what's unquestionably our favourite Diablo photoshoot, C3Photography captured the following images of this unique Diablo for the world's viewing pleasure! Check out his website for all the photos!