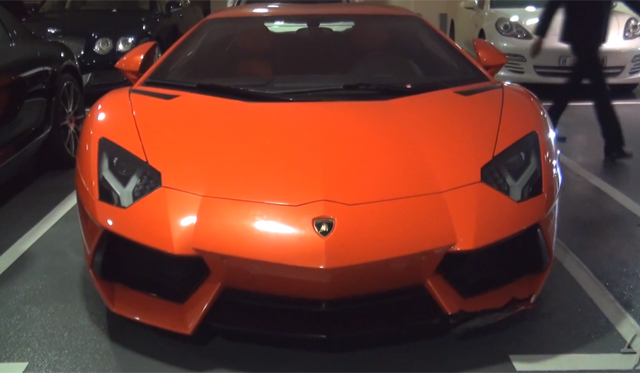 4WheelsofLux on YouTube recently stumbled upon the following sad looking Lamborghini Aventador parked in the Dubai Mall valet parking complete with some fairly severe front bumper damage.
The front splitter on this Aventador has been torn to shreds, just below the left front air intake and even though it's unclear how the damage occurred, we're doubtful that it'd be the doing of a poor valet parker. If it was however, we'd like to think he left a note for the owner about the damage!
As much of the Aventador is constructed from carbon fiber, repairing such a component would be an extremely expensive and difficult job, meaning an entire new front bumper could be in store for this Aventador!