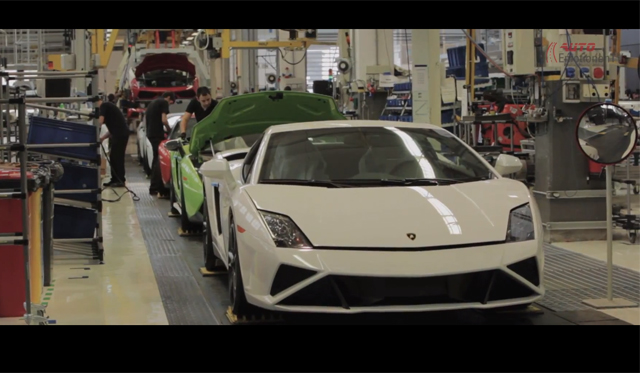 The team at AutoEmotionenTV were recently given the opportunity to take a close look into the production facilities at Automobili Lamborghini in the heart of Sant'Agata, Bolognese with some of the key areas of Lamborghini's headquarters being shown.
In addition to taking a brief tour of the Lamborghini museum which is home to some of the company's most famous supercars, the crew also went straight to the production line of the Lamborghini Gallardo where some of the very first facelifted 2013 Gallardo's were being produced.
If you were to visit Lamborghini today however, it's likely the plant would look vastly different as production of the Gallardo has finished, and development of its successor, reportedly called the Cabrera, has commenced.
Nevertheless, this is certainly a video well worth watching for any supercar fanatics out there!