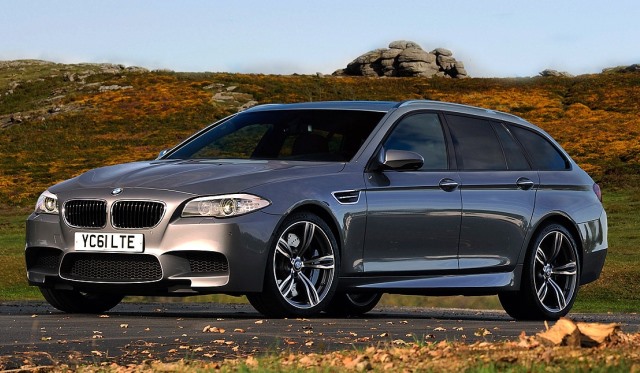 A group of Brazilian virtual tuners at Auto Projeções have produced a render of the BMW F10 M5 Touring variant. BMW has only offered two touring variants for the M5 line in the past. They were the second-generation model (E34) in 1992 and the latest, with the fourth generation E60 in 2007. But BMW hasn't indicated that an M5 Touring is part of their product plan.
If this render were to make it into reality, expect a similar powerhouse to that found in the sedan model, a 4.4 liter twin turbo V8 producing 560hp with a seven speed dual clutch transmission. The 2008 M5 Touring was often considered better looking than the sedan after losing the rear design shape. This render the case isn't much different but both the Sedan and Touring variants in the F10 line would altogether be good looking cars.
As we've said above, we haven't seen a single spyshot of the BMW F10 M5 Touring yet, obviously we'll keep you posted when we do!