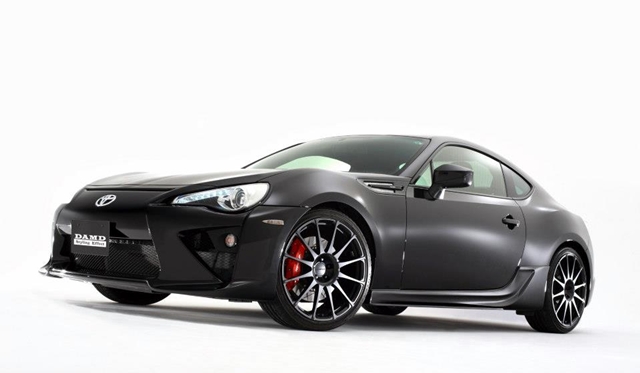 Aftermarket specialist DAMD has fitted the Toyota GT86 with a new body kit which draws its inspiration from the Lexus LFA.
They have tried to replicate every detail of the LFA in order to fit the GT86. Modifications include a front fascia, rear apron, side skirts and more. Customers can get the exact front bumper as the Lexus with fog lights, the special intake beneath the hood, side skirts, and rear bumper.
As a quick reminder, the 187hp Toyota GT 86 has won a number of Car of the Year awards in a variety of markets worldwide. The standard version is powered by the same engine used in the Subaru BRZ or the Scion FR-S, the 2.0 four-cylinder engine, with D-4S direct injection technology. This unit sends 205Nm of torque to the rear-wheels through a six-speed manual or a six-speed automatic transmission.