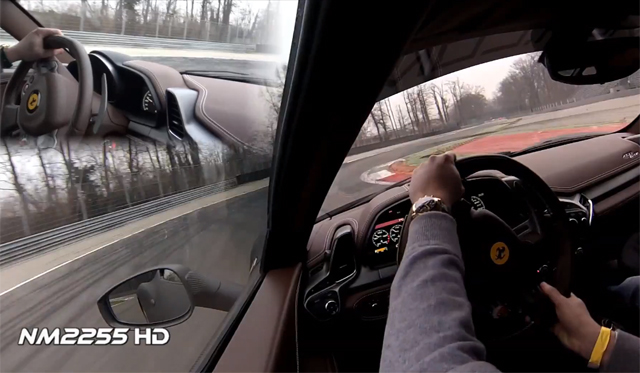 NM2255 recently took another trip to the famous Monza Formula One racetrack in the heart of Italy where he was given the opportunity to ride in the powerful, 570hp Ferrari 458 Italia in the hands of an extremely capable driver.
Throughout the entire clip, it's obvious that the car is being driven right on the edge of its capabilities as it can be seen oversteering out of some of the slower corners before going on to hit a claimed top speed of 295km/h down Monza famous front straight.
Of all the 458 Italia driving footage we've seen, this has the most exciting as the camera placement just behind the driver's seat captures the steering inputs and the racetrack itself perfectly!