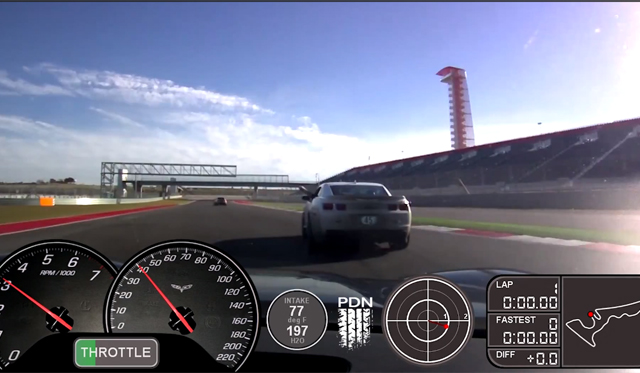 After successfully holding the 2012 United States Formula One Grand Prix, the Circuit of the Americas in Austin, Texas has officially opened to numerous track days with the most recent event being dubbed the 'Drivers Edge' track day.
Hightechcorvette on YouTube managed to go along, and film the following footage of a Chevrolet Corvette C6 Z06 chasing the much-newer Chevrolet Camaro ZL1 on the demanding race track.
As you'll see from the video the ZL1 actually puts up a good fight to stay ahead of the lower-powered C6 on the straight stuff, but when it comes to the tracks tricky and twisty third sector, the C6 manages to pull ahead and then has a BMW M3 in its sights.