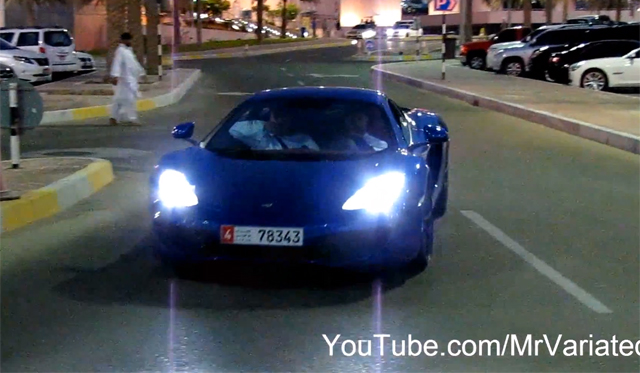 Abu Dhabi is fast becoming the world's most supercar rich city in the world. As a matter of fact, some sources claim that it has one of the highest number of supercars per capita in the world, behind Dubai, and if you've ever visited the oil-rich city, I'm sure you could attest to that.
While on a recent holiday to the desert filled city, MrVariated on YouTube stumbled upon the following blue McLaren MP4-12C and was able to capture the car under some fierce acceleration.
Based on our experiences with the McLaren MP4-12C, it's likely that this particular vehicle is fitted with an aftermarket exhaust or McLaren's official sports exhaust package based purely off its more aggressive exhaust note.