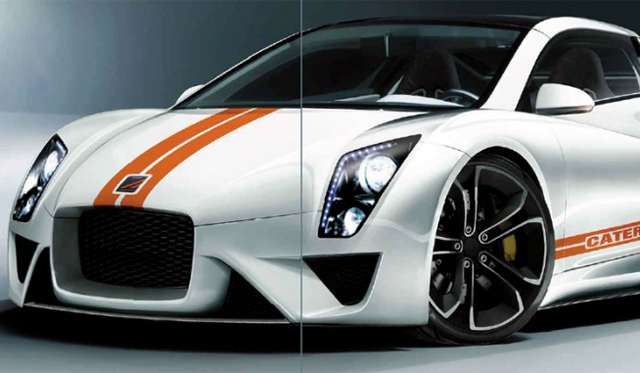 We've known for quite some time now, that Caterham and Renault have been hard at work collaborating on a new entry-level sports car for the past few years. However, the car's official launch isn't expected until the 2015 Geneva Motor Show, meaning the two firms have just over two years to complete development of the car and begin real-world testing.
As the launch is so far away, not a huge deal about the car is known, but thanks to recent speculation over at Autocar, many of the performance capabilities of the new Renault-powered sports car have been revealed thanks to Caterham commercial director, David Ridley.
Ridley confirmed that the small British company aims to sell at least 25,000 units for 40,000 pounds each during the coupe's eight-year life cycle and that the car "will be aimed at a far wider audience yet dynamically will still be unmistakably a Caterham."
In order to achieve such sales figures, Caterham knows that they "can't just make a car for hardcore enthusiasts and we wouldn't want to." Caterham's commercial director then went onto confirm that the car will feature a supercharged four-cylinder engine pushing out an impressive 270hp, all while having intimate and extremely direct throttle response.
Next up, the car will be offered as both a six-speed manual and a paddle-shift semi-automatic and Ridley hopes the new Caterham will fix many of the faults found in the Lotus Evora, with him stating that "the Evora is too expensive and makes life too hard for owners."
As mentioned, the car should launch in 2015, before deliveries begin later that year or in early 2016.