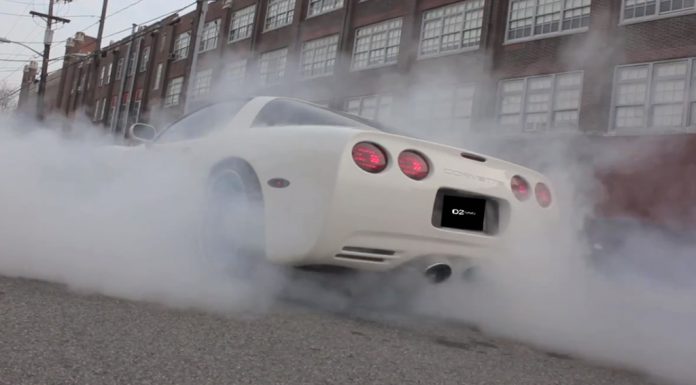 Sure, the 2014 Chevrolet Corvette Stingray is set to completely redefine the Corvette line-up, but one thing it cannot do is strip away the history created by previous Corvette models, namely the Corvette C5.
The Chevrolet Corvette C5 made a fairly significant styling departure from the C4 and even though such changes may not be as noticeable as the 2014 C7 car to the C6, in that sense, the C5 and C7 are quite similar as they both marked significant advancements in the cars development and production.
And in order to ensure that the Corvette C5 lives on well into the future, DForged recently took to the car by fitting a set of their 20 inch blue CV2 wheels and Vredestein Vorti tires and filmed the following burnout video of the car.
This particular C5 has also undergone significant changes under the hood as it features a 112LSA Camshaft, LS6 heads, long tube headers, Vararam intake and a brutal corsa pace car exhaust.