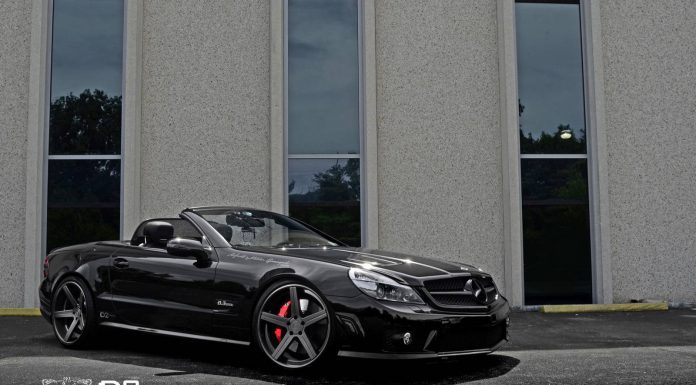 There's very few vehicles on this planet leave a longstanding impression like the SL63 AMG. Perfectly accentuated lines, drop dead gorgeous shape and potent rumble from the 6.3-liter, 518-horsepower V8. It's near-perfection.
Taking a vehicle like this to a completely different level is a job that D2 Forges Wheels accepts with great confidence. This build was done in collaboration with one of New York's finest automotive couture companies, Martino Auto Concepts.
With a set of D2Forged CV2 Deep Concave Wheels, this SL63 AMG was taken to a completely different planet when its aggressive looks and menacing stance are considered. It received a full-on body color-matched paint job for the reflectors, fender grills, hood vents, front grille, door handles and fog lamp bezels.
After the full-on treatment by Martino Auto Concepts and D2Forged's CV2′s installed, the whole blacked out theme was further accentuated by Lamborghini Rosso Vic Pearl finish for the brake calipers.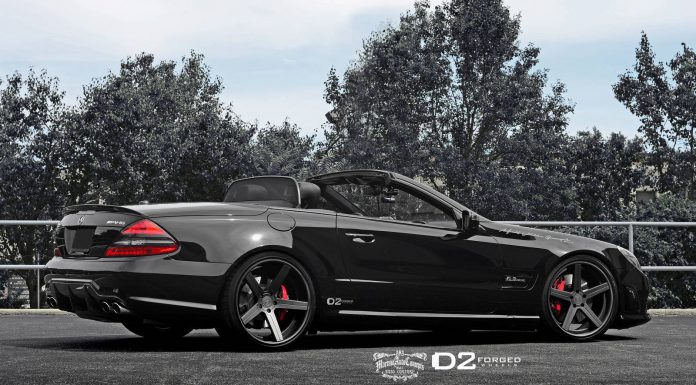 The end-result is an all-mighty Mercedes-Benz SL63 AMG that sits right, looks even better and is a true showcase of what Martino Auto Concepts and D2Forged Wheels can create together.