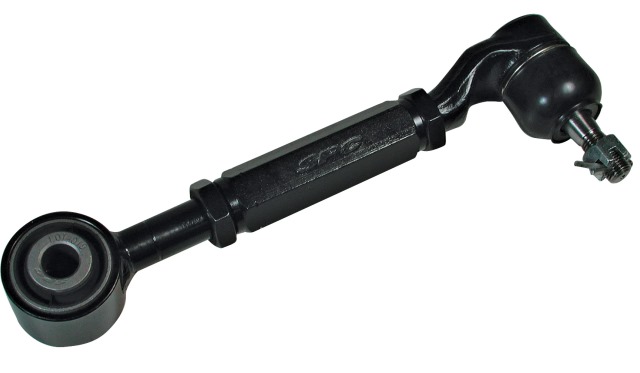 Suspension specialist Eibach has introduced several suspension improvements for the Toyota GT86 and Subaru BRZ in all of its global guises. The latest products are adjustable rear toe arm and a bespoke rear control arm.
Eibach says that the new adjustable rear toe arm allows the maximum toe change required after camber changes. When the car is lowered or the camber geometry is changed, the factory toe arm quickly runs out of adjustment. The Eibach toe arm incorporates an integrated OE style ball joint and is easily adjusted for positive or negative toe to allow tuners to achieve the perfect setting.
Another added advantage of the innovative adjustable rear control arm and offset toe bushing kit for the BRZ/GT86 utilises Eibach's patent-pending cam nut design is that they easily set and lock-in rear camber adjustment. The camber arm can be adjusted to provide up to +/-3 degrees of movement. The integral offset toe bushing also provides a fixed 1.5 degrees of offset, allowing tuners to get back to spec for changes of up to +/-2 degrees when used in combination with the OEM factory slot.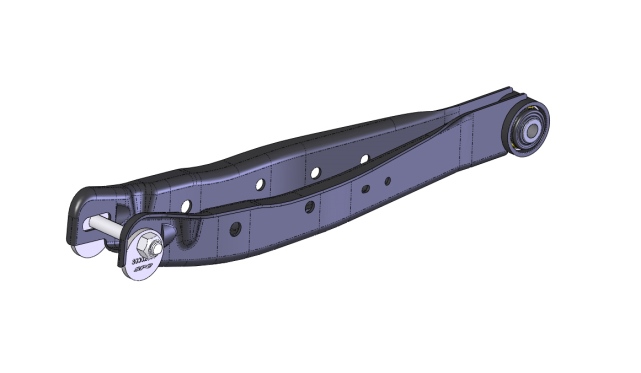 The two products can be used separately but Eibach emphasizes combining both of them in order to offer adjustment and precision far outside of OEM parameters and especially when building afast roador track car. The prices are £94.64 plus VAT for the toe arm and £236.98 plus VAT for the rear control arm.