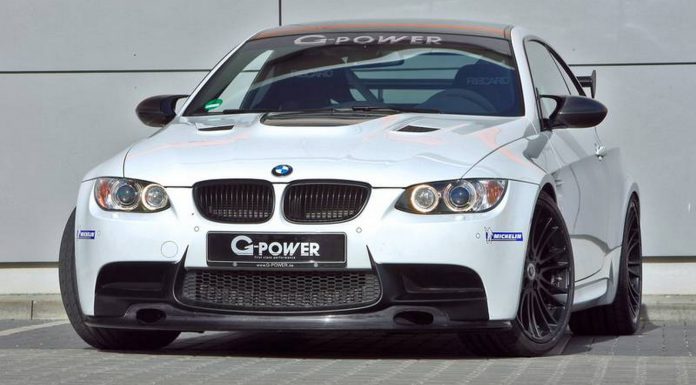 Just before the turn of the new year, G-Power released their official aerodynamic 'RS' program for the BMW E92 M3, a car which is completed with G-Power's M3 performance upgrades which GTspirit has previously covered.
The main goal in creating the M3 RS was to reduce the car's fairly heavy curb weight by stripping out some of the cars non-essentials while fitting with new carbon fiber body panels including the new front bumper to therefore make the M3 lighter and consequently, even faster.
The G-Power RS program has been developed and produced through G-Power's extensive motorsport pedigree with the program comprising of a new front spoiler, bonnet, boot lid and the addition of a large rear wing.
The new front splitter helps to produce more downforce over the front axle, while the rear wing has the same effect on the rear axle, thus helping to push the car into the ground and therefore providing more downforce meaning quicker acceleration and lap times.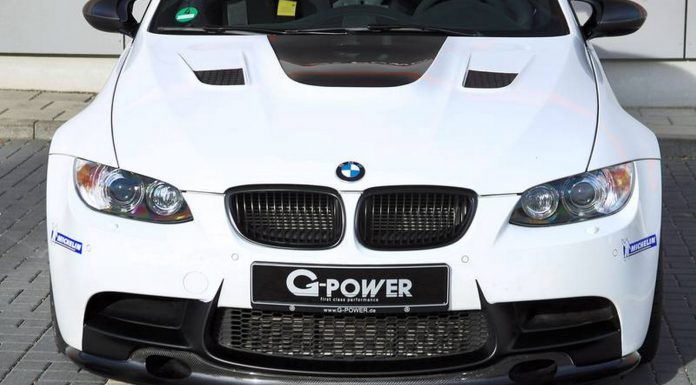 Additionally, further downforce can be produced for the rear end thanks to a 3-piece, 4-way adjustable carbon fiber rear wing which can be optioned to take place of the OEM spoiler borrowed from the M3 GTS.