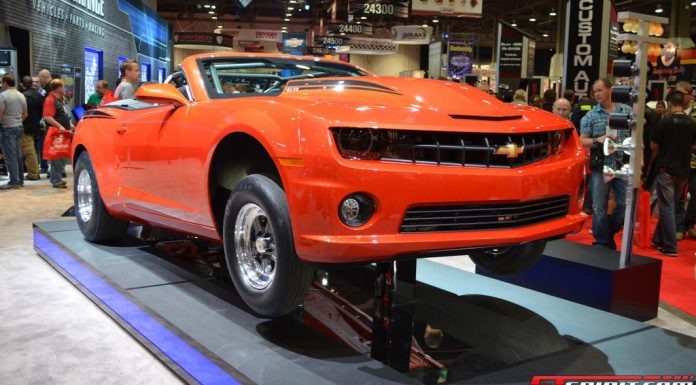 At the recent Barrett-Jackson auction, one of just two Chevrolet Camaro COPO Convertibles managed to pull in an impressive $400,000 for charity at the annual auction extravaganza in Scottsdale, Arizona.
As a result of the sale, this Chevrolet Camaro COPO Convertible becomes the one and only privately owned COPO Convertible produced, as the remaining unit resides at GM's Heritage Centre.
The car is specifically built with the drag strip in mind, and features a 4.0 liter supercharged V8 engine pumping out an impressive 550hp.
The benefits of the sale will go towards the American Heart Association.
[Via Autoguide]