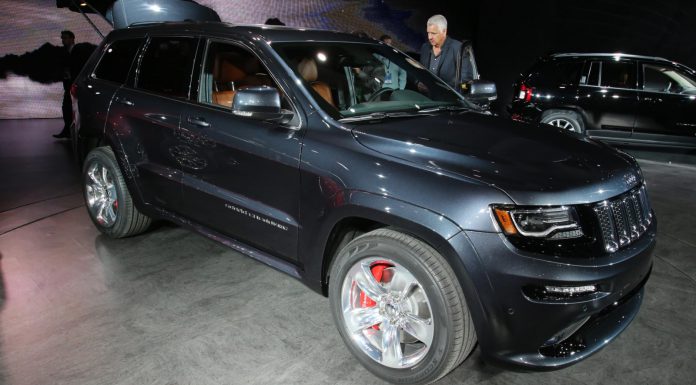 The updated 2014 Jeep Grand Cherokee SRT8 has made its official debut at the 2013 Detroit Auto Show and we had a closer look at the new 2013 model. It features new tweaks as part of Chrysler's strategy to capture more market.
Owners will enjoy top range add-ons from the new revisions which include the new eight-speed automatic transmission that delivers smoother, more refined shifting and improved fuel economy and also Innovative Eco Mode that optimizes new transmission's shift schedule and expands range of Fuel Saver Technology activation for further fuel economy gains.
The powerhouse features the enormous 6.4 liter HEMI V8 with Fuel Saver Technology delivering 470 horsepower at 6,000rpm and 465lb-ft of torque at 4,300rpm. The towing performance has improved to 7,200 pounds marking a 44 percent improvement over the 5,000lb. towing capacity from the previous model.