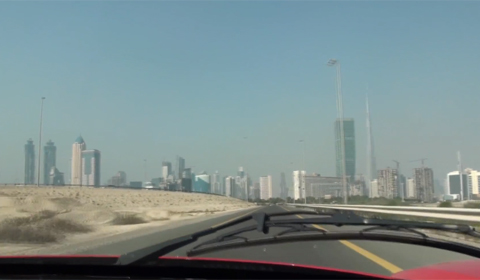 With the Ferrari Enzo's successor, the F150, nearing ever closer to being officially unveiled to the public, we have a bit of driving footage of the original Enzo which may get you even more pumped out to see what Ferrari has to compete with and ultimately redefine in every aspect with the F150.
While heading out to do a photoshoot for a supercar dealership in Dubai, 4WheelsofLux was fortunate enough to be driven to and from the shooting location in a rare red Ferrari Enzo.
Although the speedometer of the Enzo cannot be seen in the footage, it's clearly apparent that some speed limits were broken, but the positive of such illegal activity is that we get to see just what's it like to ride in Ferrari's most iconic supercar with the 6.0 liter, 650hp V12 engine being captured beautifully!