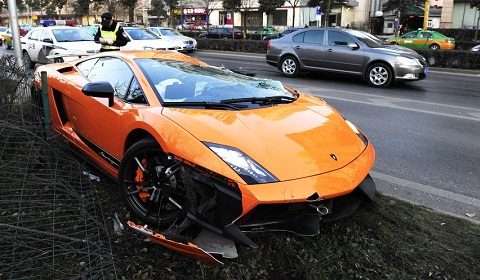 Towards the end of last year, a Lamborghini Gallardo LP570-4 Superleggera was wrecked in Xi An. The Italian supercar was being driven by a young Chinese man in extremely cold conditions. The recovery services took over half an hour to remove the Gallardo from the grass verge.
The driver lost control of the car and hit the central reservation causing the left side of the roof to cave in and the left front fender arch damage. The car then veered across three lanes of traffic and came to a rest on the grass verge. According to witnesses, the car was not wearing any registration plates.
The police are currently investigating. The value of the damage is said to be extremely high. Xi An is located in central China, the repairs will need to be carried out in Shanghai or Beijing, over 1,000km away.