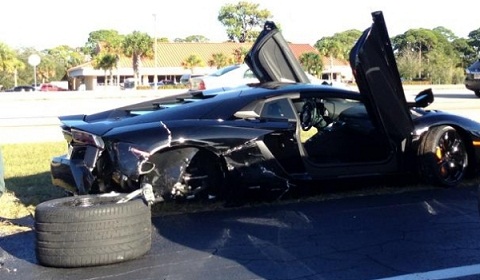 According to Wrecked Exotics, this accident happened recently in Sarasota, Florida. The Lamborghini Aventador you see in the picture was driven into by a 79-year-old woman in another vehicle.
Details of the accident are unclear at the moment. From our amateur crash scene investigation skills, we suspect the driver lost control of the 700hp supercar, crashed into a kerb and buckled the rear wheel. The damage seems to extend to the top of the rear wheel arch.
Fortunately neither driver nor passenger were hurt in the collision. We suspect the damage to the Lamborghini Aventador is reparable.
[Photo by TrafficTicketForum]