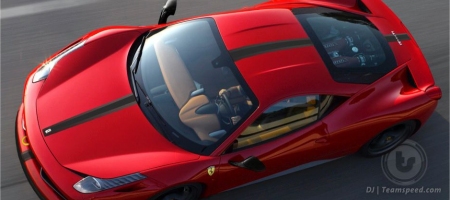 Rumors suggest that Ferrari is currently developing a spiritual successor to the mighty impressive 430 Scuderia with a stripped-down and more hardcore version of the 458 Italia.
Not a great deal is known about the car at this point, but reports from mid-2012 speculated that it could drop the Scuderia moniker in replacement for 'Monte Carlo', thus creating the Ferrari 458 Monte Carlo.
Fortunately however, some new rumors have begun circulating suggesting that the car could be launched privately as soon as August or September this year, before getting its official public debut later in September at the 2013 IAA Motor Show.
If this were true, then the first European deliveries could take place by December 2013. Additionally, it is possible that Ferrari may ditch the dual-clutch transmission of the 458 Italia and replace it with a more-brutal single-clutch system which could handle the extra torque and horsepower of the 458 Monte Carlo which the current gearbox reportedly cannot.
[Via Teamspeed]