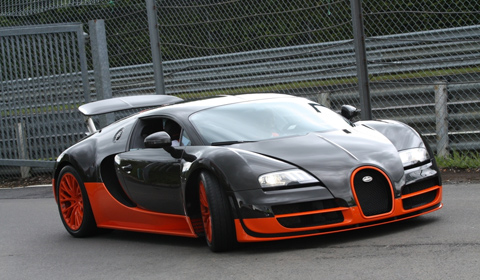 When VW introduced the Bugatti Veyron in 2005, it held the record for the fastest street legal car at 408km/h; the record would later get broken by its successor the Veyron Super Sport at a comfortable 431km/h. CAR Magazine has now uncovered fresh details regarding the upcoming Bugatti Super Veyron, which is set to hit a top speed of 288mph or 463km/h.
Other details include its 0-60mph time which is 1.8 seconds and an even richer utilization of carbon fiber. Set to debut at the 2013 IAA Motor Show, the Super Veyron will feature enhanced quad-turbo setup in the W16 engine and a possibility of a 9.6 liters displacement. The powerhouse will then develop a total of 1,600bhp.
If the above details come true, the Super Veyron will not only go faster than a Formula One race car but will also smoke out other cars such as the upcoming Ferrari Enzo replacement and McLaren P1.