Less than two weeks ago, a teaser shot of the upcoming Ferrari F70 leaked onto the net and now Ferrari has made the decision to release what is officially the first teaser of the car after the aforementioned one went online without the brand's knowledge or allowance.
As you can see from the image, it depicts the F70 in a near pitch-black room but some key elements can be seen from the graining picture.
First and foremost, it's now clear that like the Ferrari FF, 458 Italia, F12 Berlinetta and unlike the original Enzo, F40 or F50, the F70 will feature two taillights seemingly connected by a long horizontal braking light.
Similarly, the car will feature a rear-end similar to that of the F12 Berlinetta with a Formula One inspired reversing light near the base of the car. Additionally, the low-slung roofline of the F70 can be seen with it clearly featuring a double-bubble-esque appearance to increase headspace for the driver and passenger.
Although this photo doesn't show it, we presume the F70 will feature a retractable rear-wing similar to the Enzo, however, it may be more pronounced like the one fitted to the McLaren P1.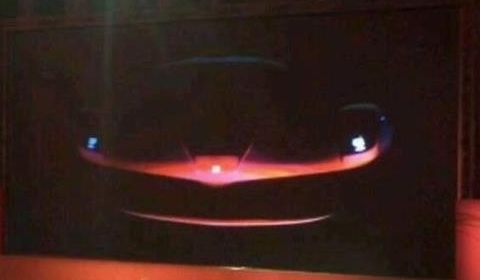 Early rumors have suggested that the F70 will feature a 900hp 7.3 liter V12 engine powering a car tipping the scales at just 1,100kg, 265kg lighter than previously reported. Consequently, it will be the fastest Ferrari ever produced and should redefine the supercar market along with the McLaren P1 and Porsche 918 Spyder.