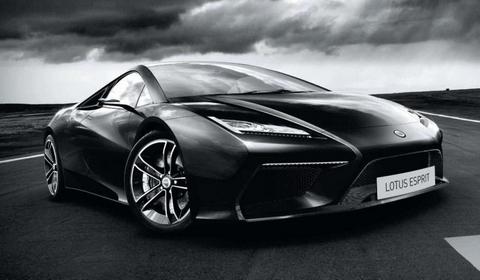 The Lotus Esprit might be the last remaining part of the Dany Bahar era, we're hearing today that it hasn't been shelved indefinitely, instead, Lotus engineers have been hard at work completing the project. Lotus' planned flagship model apparently needs just to be signing off following some minor tweaking.
It seems that while this is good news for Lotus, there are still storm clouds on the horizon. Autocar reports that the entire project might now be delayed from production readiness as a result of the much-publicised management issues.
Of course, Lotus needs to start producing cars again. Sales figures for the last three months read more like an ultra-exclusive boutique hypercar maker than Britain's premiere sports car manufacturer. Lotus sold just two cars in the United Kingdom last month and 122 cars total this year.
The Esprit is expected to use a 5.0 liter twin-turbo V8 with an F1-style KERS system, mated to a seven-speed paddle-shift transmission. It should pack a 650hp punch, despite costing less than £100,000.