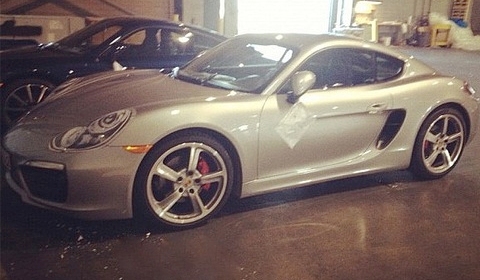 The production version of the Porsche Cayman S has been spotted ahead of its official debut at 2012 Los Angeles Auto Show starting in less than two weeks. The German sports car was photographed by a member of the VWVortex.com forum.
The design of the Cayman follows the lines of the 2013 Boxster and Boxster S. The Cayman S only has a fixed roof and coupe roofline where the Boxster has a convertible roof system.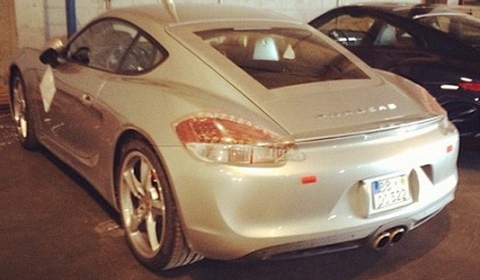 The Cayman series will use the same engines, transmissions and suspension setup as the Boxster. It will be powered by a 2.7 liter flat six producing around 275 horsepower, and the Cayman S will be powered by 325hp 3.2 liter flat six. Reportedly the flat-six engine will be replaced by a new twin-turbo 2.5 liter four-cylinder engine by 2015.
Stay tuned for our official coverage of the Los Angeles Motor Show starting in two weeks time.
[Via Autoblog.nl]