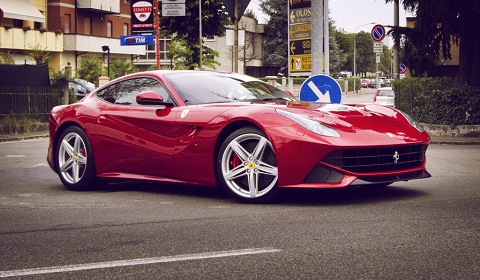 On the 17th of November Ferrari will be auctioning the first F12 Berlinetta to be delivered to a customer in North America to raise funds for relief efforts in the wake of the Hurricane Sandy superstorm.
The auction is due to take place in Austin, Texas on Saturday the 17th of November at 8:00 (central standard time) during a special Ferrari event to commemorate the return of Formula 1 racing to North America. Coming under the hammer will be the very first client Ferrari F12 Berlinetta to be consigned in 2013.
The car will be autographed by the Scuderia Ferrari drivers and will come with a special dedication plate. Along with the car, the winning bidder will also be able to take part in a Ferrari Corso Pilota driving course.
Ferrari has also asked clients and enthusiasts alike all around the world to provide further assistance by making donations directly to the Red Cross by using a dedicated section of the Red Cross web site. All proceeds will go directly to the American Red Cross to assist the areas affected by the superstorm.
The 2013 Ferrari F12 Berlinetta offers a 740hp output from its 6.3 liter V12 engine. The powerful engine is linked to a seven-speed dual-clutch gearbox and rear-wheel-drive setup. Acceleration from 0-100km/h is done in three seconds dead, 0-200km/h takes just 8.5 seconds. That is 0.4 seconds faster than the 700hp-strong Lamborghini Aventador. The top speed of the new Ferrari F12 Berlinetta will exceed 340km/h.