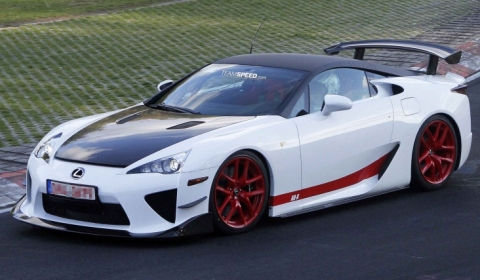 The Lexus LF-A Special Edition AD-X has been spotted at the Nordschleife Nurburgring. The track-focused car is a special edition model developed next to the LFA and LFA Nurburgring Edition, which is already positioned on track and circuit driving.
This particular model is the third version of the AD-Special Edition models that started with the AD-A in blue and then followed by the green AD-B. This one is called AD-X!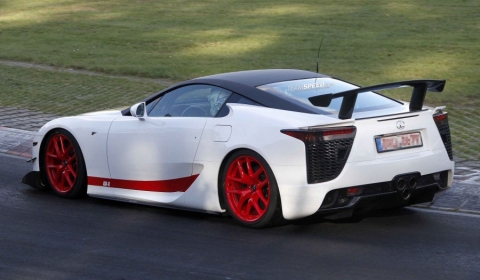 Looking closely at the car, you can see that the roof, pillars and the spoiler on this prototype are unpainted. You see the carbon fiber weave. The front air splitter is much bigger and sticking out quite a bit further than the splitter of the LF-A Nurburgring Edition.
It is unknown what Lexus is planning to do with these AD-Special Edition cars. We will of course be one of the first to bring you the news, if we have more information.
[Via Teamspeed]