German tuning company CLP offered details of their latest bodykit today. It attaches to the E63 BMW 6-Series giving it an updated look. Not only did CLP add a new bodykit, they also offered a new set of wheels.
The bodykit includes a new front and rear air intake for the wheel arches, a new front skirt and a new diffusor, fitted higher up on the rear skirt. Undoubtedly though, the star attraction is the new bootlid. It fits a lot lower than the standard bootlid and gives the rear a completely unique look.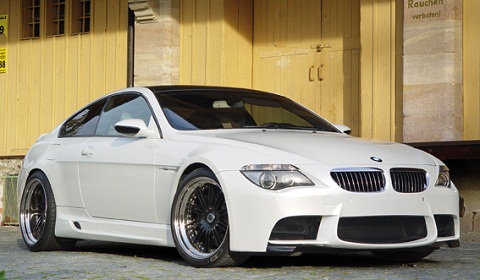 The wheels are made by Diamond and called the Blue Hope three-part wheel. They measure 9.5×20 inches on the front axle, and 11.5×20 inches at the rear. The entire kit is called the CLP MR 600 GT-S.