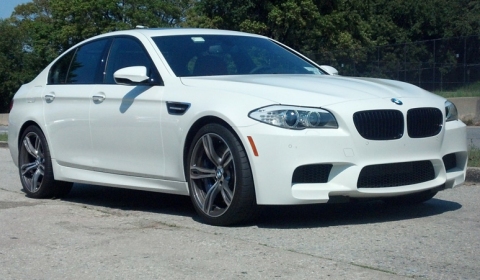 When the new BMW F10M M5 was released to the public at the Frankfurt Motor Show in 2011, the assumption was its just a continuation of the M5 family, but an owner from BimmerPost has given us a reason to see the difference after he admitted to making a quarter mile run in 11.92 seconds at 119mph with a 1.9 sixty foot in a stock BMW F10M M5.
My second run after getting used to the ridiculous launch control, I was able to get a 1.85 sixty foot leading to 11.78 at 119mph.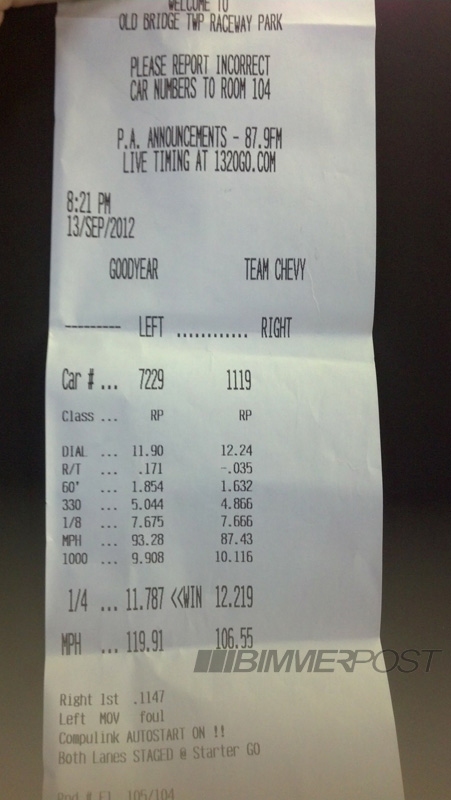 Just a small recap. The BMW F10 M5 will officially accelerate from 0-100km/h in just 4.4 seconds, and 0-200km/h in only 13 seconds. The voluntarily limited top speed is 250km/h. The powerplant is mated to a dual-clutch transmission replacing the Getrag SMG III single-clutch seven-speed semi-automatic transmission used in the previous E60 M5 and a manual gearbox option has been offered for the US market only.