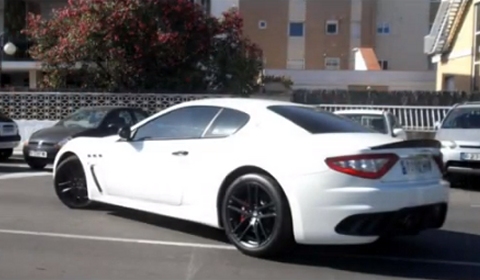 Argentinian football player Lionel Messi was spotted while driven a new White Maserati GranTurismo MC Stradale. We think he likes white considering his white Audi R8 and an equally white Audi Q7 parked in his garage.
The MC Stradale is the fastest, lightest and most powerful road car Maserati has ever made. The first Maserati to have a dedicated Race Mode to add to its upgraded Automatic and Sport modes, but also the first to boast super light-weight carbon ceramic brakes and the first road-going Maserati to reach a top speed of 300km/h.
The Maserati GranTurismo MC Stradale was revealed back in 2010 at the Paris Motor Show. The sports car is more powerful and lighter than the GranTurismo. The 4.7 liter V8 engine gives a maximum power output of 460hp at 7,000rpm and a maximum torque of 520Nm at 4,750rpm.