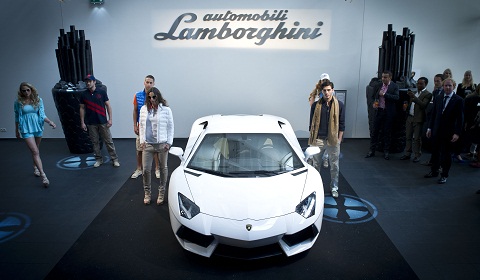 Currently if you want to order a Lamborghini Aventador LP700-4, the wait is in excess of twelve months. Dutch news reports that Lamborghini CEO Stephan Winkelmann has vowed to reduce this to below a twelve month target. In an interview, Winkelmann revealed that demand has seen production volumes increase twice already.
Lamborghini currently has capcity to build 600 Aventadors a year. Further investment will be needed to increase this further, however, Winkelmann believes by investing in the production lines, the waiting list can be reduced to more acceptable levels.
The news comes just days after Lamborghini opened a new Dutch showroom run by Pon's Automobielhandel in Leusden. Pon's Automobielhandel is one of the largest family-owned businesses in the Netherlands. Lamborghini Leusden will offer the full Lamborghini model range, warranty and maintenance services as well as sales of spare parts, accessories and the exclusive fashion line Collezione Automobili Lamborghini.