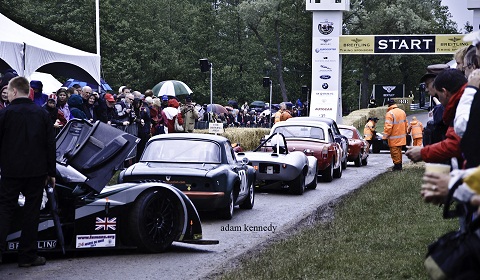 If you live in the North of the United Kingdom and you're unable to make the annual trip down to the South for the Goodwood Festival of Speed, the alternative has to be the Cholmondeley Pageant of Power. Now in its fifth year, the Pageant follows the same basic setup of the Goodwood event, there is a hill climb and static displays, but on a smaller scale. This year, we were fortunate to get a set of photos from the lens of Adam Kennedy!
As you would expect, the lineup was nothing short of epic. Among the highlights included the 2003 LeMans-winning Bentley Speed 8, the Lexus LFA, a Martini liveried Jaguar XJ220, a Jaguar XJR15 and a Nismo Nissan GT-R GT3. The pictures also reveal the Lancia Integrale and Audi Quattro rally cars and the magnificent 42 litre, 1500hp, Packard Bentley!
It looks like a fantastic event. For more pictures, please visit Adam's Flickr page!