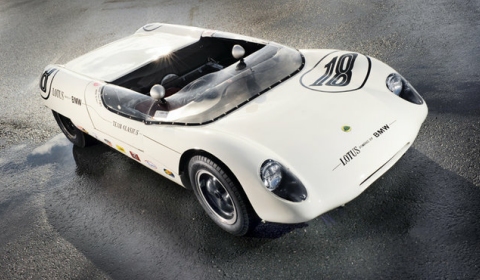 Car enthusiast Olav Glasius owns the largest collection of Lotus cars in Europe. At the Goodwood Festival of Speed on Friday 29th June 2012, he plans to sell them. The collection comprises 24 vehicles and will be auctioned by Bonhams.
A 61-year-old retired textile industrialist, Olav caught the Lotus bug early. Olav's mother owned a white 1500cc Cortina, an ordinary Ford one, and remarkably "after a lot of negotiation" she allowed him to paint a green stripe down the side, the defining visual used on the Lotus saloon. He did this with some masking tape, a pot of emulsion paint, and a vacuum cleaner set to blow.
Prospective buyers will be relieved to hear that the Lotus Cortina in the Bonhams sale (shown right) is an original, and not his mother's knock off. After going into business, he bought his first Lotus aged 30 – a Seven S3. Next he bought the 'real' Cortina. And so on. Over time, the collection grew to 30 models.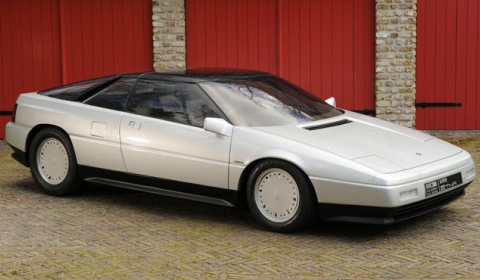 The collection has now outgrown the basement of Olav's 16th Century home outside Amsterdam. Some reside in a purpose-built garage nearby. Others are kept in a warehouse in Northampton, England. Olav reckons the Type 18, the Le Mans 1956 veteran Team Lotus 11 (shown left), and a rare Type 19 with a Buick V8 are the most valuable in the collection. The 19 is the only one in the world with its original body and chassis.
The oldest car in the sale is a 1954 Mk6. The catalogue also includes a Mk9, Type 22, Type 23, Type 27, Type 47, Type 61, an Elite, and Elan, and Elan+2, Esprit Turbo, Sunbeam Talbot, Elite 2.2, Eclat 2.2 and even a period Lotus transit van from the factory. Absolutely unique are three concept cars; the M200, Project M250, and the Lotus Etna.
Twenty-four cars in all, they would make the most superb museum if kept together – only the Barber Vintage Motorsport Museum's collection in Alabama is bigger (46 Lotuses). The sale represents a once-in-a-lifetime opportunity for Lotus collectors and classic car enthusiasts, and Bonhams expects the sale to exceed £1.5 million.
The only car Olav intends to keep is the first one, the Lotus Seven S3 he was so proud to buy in 1980 and the toy that started the collection in the first place. You can check the complete list of cars for sale right here!