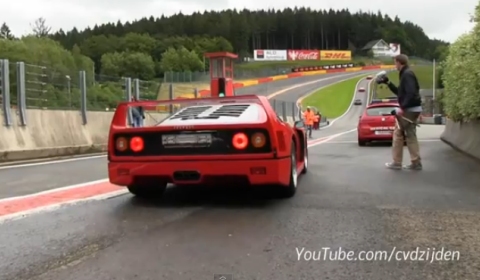 YouTube member Cvdzijden filmed two Ferrari F40s on a wet Spa Francorchamps circuit during the Ferrari Owner Days last Monday.
He shared with us that the sound of the prancing horse was just fantastic! He even thinks this is one of the coolest Ferrari ever made and it is surely timeless.
Just a small recap. The Ferrari F40 is powered by a 2.9 liter twin-turbo V8 engine with 478hp and a maximum of torque 577Nm. The performance from 0-100km/h was acceleration in 3.8 sseconds and top speed over 324km/h (201mph). The curb weight is 1,155kg.