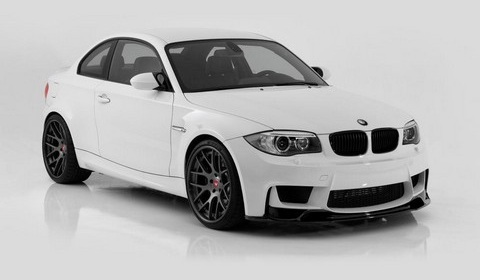 Earlier this month we told you that Vorsteiner released a set of parts for the BMW 1-Series M Coupe. The complete aerodynamic kit made its official debut today at Bimmerfest 2012 in Pasadena, California. We can show you a full set of pictures and a video!
Vorsteiner also released the name of the car, 1M Coupe GTS-V, and states again that the main focus of the project is to update the car with a carbon fiber front lip that lowers the ride height and also includes an integrated brake duct. Thanks to a new rear boot lid together with a rear wing and new diffuser the design has become more aggressive.
Last but not least the output of the car has been raised with 15hp and 5lb-ft of torque using a different exhaust system with larger end pipes.