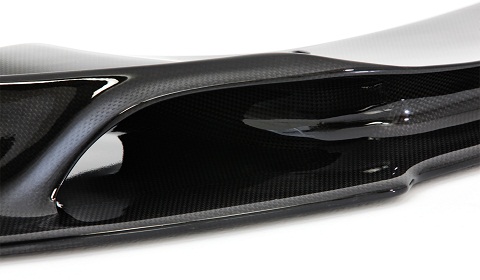 Vorsteiner have released a set of parts for the BMW 1-Series M Coupe. The new aerodynamic kit will make its official debut on May 19th at Bimmerfest 2012 in Pasadena, California. Vorsteiner have created a classic looking kit designed to be functional as well as look good. So far, we have pictures of all the parts, expect a full photoshoot with the finished product after the official public unveil!
Vorsteiner have fitted a front spoiler with its integrated brake duct system, a rear diffuser replacement with extended aero fins and signature GTS-V designed splitters, a lightweight boot lid replacement weighing just 11.5 pounds and an integrated wing profile element. All parts are constructed from pre-preg carbon fiber.
Vorsetiner will also offer a cat back titanium sport exhaust system, 19 and 20 inch forged concave wheels and Vorsteiner special embroidered floor mats with orange piping. We can't wait to see the finished product. It might even inspire us further with our own BMW 135i ///MR Edition!