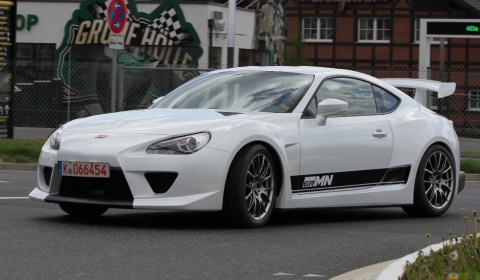 German company GRMN Gazoo has revealed a special content; the twincharged GT86 concept. The sports car is based on the Toyota GT86 and features both a supercharger and a turbocharger. The final result is a performance of 320hp and 421Nm of maximum torque.
The technical setup includes a GRMN twin charger and GRMN dual exhaust system providing the increased performance and sound track. The handling also received an upgrade by adding a GRMN suspension, brake calipers and brake rotors for GRMN and new alloy wheels and tires.
On the outside, the Germans fitted a new front and rear fender, a racing rear spoiler, and a rear garnish GR logo. The interior has bucket seat, a four-point seat belt, a roll cage, a boost gauge, a water temperature gauge and an oil temperature gauge.
[Via FT86club.com]