Lexus will showcase their LF-LC Concept at the 2012 Concorso d'Eleganza Villa d'Este event in Italy. The vehicle is part of the concept and prototypes contest at the special event near Lake Como. This follows after the official release at the Detroit Motor Show in January.
Every year, the splendid renaissance villa plays host to a gathering of pristinely conditioned classic cars. It also serves as the stage of a design competition where an internationally renowned award is awarded for the best concept cars and prototypes.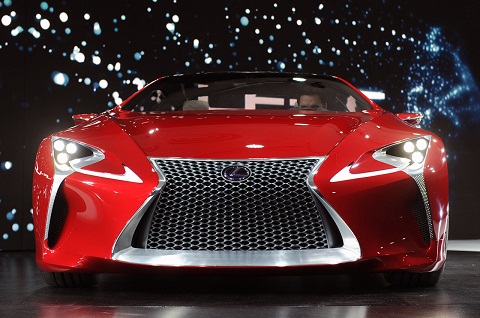 The Lexus LF-LC features clean lines that emphasise motion and present a futuristic vehicle. The LF-LC is a 2+2 sport coupe featuring a panoramic glass roof and a hybrid powertrain. Inside, there's a refined mix of wood, metal and leather.
Our local reporter Matteo will be at the event to share the latest with us all between the 25th and 27th of May. For more information on the Lexus LF-LC Concept check out official story right here.