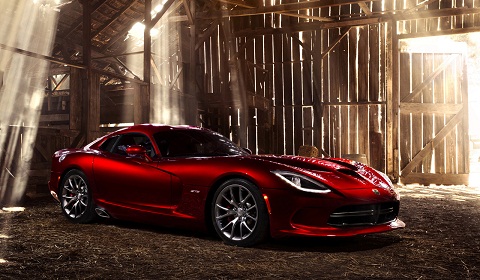 The new SRT Viper was recently unveiled at the 2012 New York Auto Show. The first production Viper will be auctioned to benefit the Austin Hatcher Foundation for Pediatric Cancer, which provides services to children with cancer, as well as their families.
The all-new 2013 SRT Viper is powered by a 8.4 liter V10 which puts out an impressive 640 horsepower and 813Nm of torque. Along with the release of the new Viper, SRT announces the return of the Viper GTS-R to the American Le Mans Series and international endurance racing. The Austin Hatcher Foundation is the official charity of the American Le Mans Series.
The Barrett- Jackson Auction-Orange County will take place June 22-24 in Orange County, California. This great initiative will benefit the many families faced with pediatric cancer. At a similar auction for charity the first production 2013 Chevrolet Corvette 427 Convertible was auctioned for $ 600,000 and a special Chevrolet Camaro for $ 175.000.