Honda is taking their Acura NSX Concept to the Geneva Motor Show, which starts on the 4th of March with two press days. The Japanese car maker released the Acura NSX hybrid concept at the Detroit Motor Show in January and will re-badge it for the annual Swiss car show. This means that the Honda NSX Concept will have its world premiere at the Geneva Auto Salon 2012.
The next-generation NSX will feature Acura's new Sport Hybrid SH-AWD technology, developed by Honda R&D Americas and manufactured in Ohio. This makes use of a unique twin electric motor drive unit with a bilateral torque adjustable control system.
This is twinned with a powerful next-generation VTEC V6 engine with direct-injection and a dual clutch transmission. The four-wheel-drive system can instantly generate negative or positive torque to the front wheels during cornering for handling performance unmatched by previous AWD systems.
The Japenese sports car isn't expected to begin selling until 2015, but it seems there will be two versions; a Honda NSX and an Acura NSX.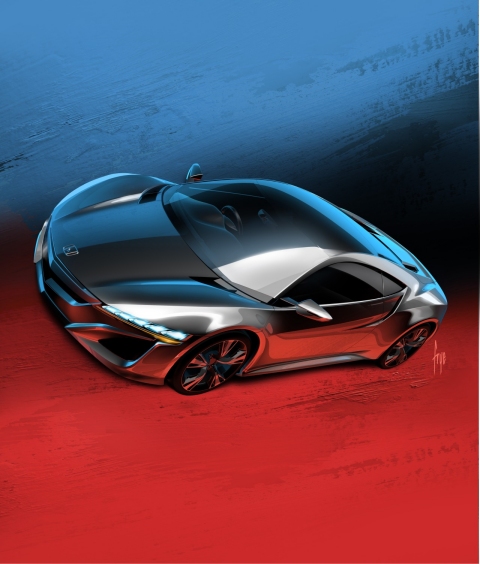 [Via Autoblog.nl]