The Falcon F7 supercar is a mid-engined, rear-wheel-drive supercar made in Michigan and limited to ten examples in 2012. The supercar made its official debut at the 2012 Detroit Motor Show.
The company behind the car has revealed new specifications, its pricing and a video. The Falcon F7 is built upon an aluminum monocoque chassis and has carbon fiber body. Its structural tunnel, floor pan and firewall are also made of carbon. The car weighs less than 1,263kg.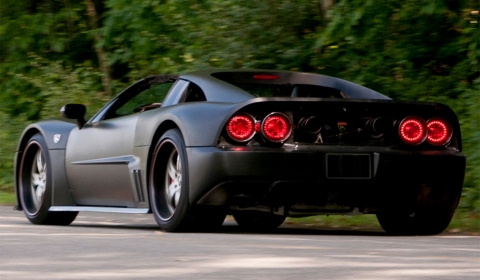 The engine is a 7.0 liter naturally aspirated V8 provides 620 horsepower and 813Nm of torque. The modifiled LS7 engine of Corvette origin is linked to a manual gearbox. Falcon unofficially claims a 0-60 time in the low-three-second range, and a top speed of about 190 miles per hour.
The price tag is $ 200,000 USD.