Rolls-Royce reports that more than half of all the clients who specified a Rolls-Royce Ghost in 2011 turned to bespoke personalisation. The special service, which includes anything from the application of unique paint colours, coach lines and tread plates to whole vehicle designs featuring champagne sets, humidors and picnic cabinets, helped drive Rolls-Royce to record sales last year.
In total, 56% of Ghost and Ghost Extended Wheelbase models sold around the world featured bespoke design in 2011. Same goes for the Phantom portfolio. More than eight in every ten Rolls-Royce Phantom models received a bespoke treatment. In some markets in the Middle East every Phantom featured bespoke content.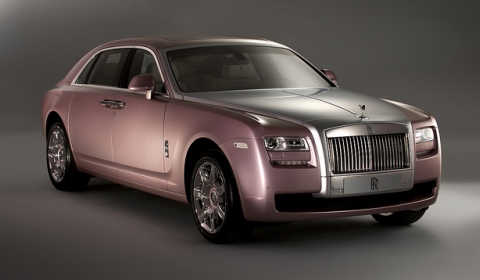 The proportion of Phantom family cars with bespoke content delivered to Middle Eastern clients rose from 75% in 2005 to 99% last year, while in Europe the figure increased from 50% to 89%. In North America it rose from 30% to 84% over the same period and in Asia Pacific from 50% to 79%. In the United Kingdom, the third largest single market for Rolls-Royce Motor Cars, the proportion of Phantom family cars featuring bespoke content increased from 60% to 88%.
In August 2011 Rolls-Royce announced an expansion of its bespoke operation to meet growing demand, doubling the number of bespoke experts working at the Home of Rolls-Royce in Goodwood by the end of the year. The company is also about to expand its manufacturing facility, partly due to the increase in demand for bespoke cars. Work will begin next month.