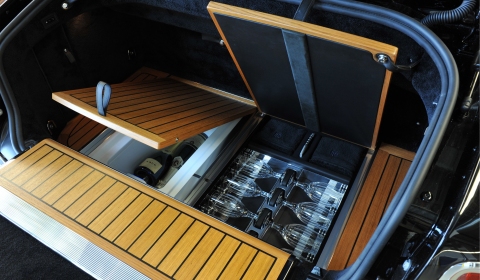 Rolls-Royce Motor Cars is expanding its Bespoke operation due to growing customer demand for bespoke items. The Bespoke operation, based at the Home of Rolls-Royce Motor Cars at Goodwood in West Sussex, will a growth of the number of Bespoke experts throughout the business to over 50.
Bespoke operations are not limited to design and development of automotive parts. Bespoke allows Rolls-Royce customers the luxury of commissioning motor cars to suit their personal lifestyles. Examples are the picnic sets colour-matched to a car's interior, luxurious interior materials or the creation of storage for an owner's favourite belongings.
In the end we think that any idea you suggest to Rolls-Royce is possible.