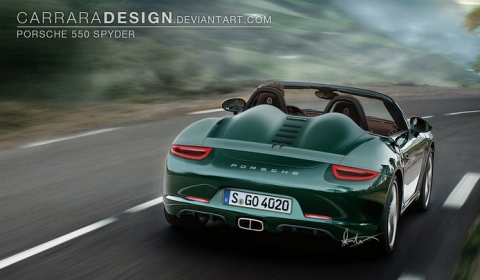 News from Autocar suggest that Porsche will not produce an expected entry-level roadster, based on the Volkswagen Bluesport. Analysts had previously suggested that this was a route for Porsche until news came through last November suggesting that these plans might be put on hold. We now have solid confirmation of this from Matthias Mueller who told German business magazine WirtschaftsWoche that 'a new generation of customers' would be needed before such a model would be suitable for the Porsche line-up.
At the same time, Autocar also speculate that the reason behind this might be because Volkswagen have pulled the plug on their mid-engine Bluesport concept. Speculation from the British publication suggests that Porsche instead joins forces with Audi to create a mutual base for both vehicles. However, Mueller's comments make it pretty clear that he doesn't think Porsche have the necessary interest in such a venture to give it the green light.
The Porsche 550 Spyder will remain a historic classic for a while longer.