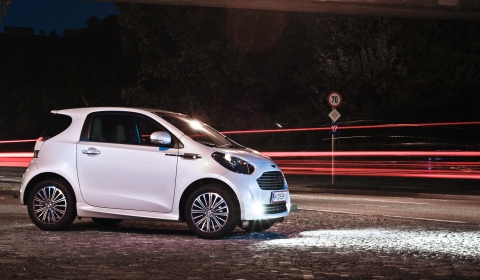 Eryk Ka aka xdefxx photography sends us this photoshoot of an Aston Martin Cygnet, which is our photo of the day. He made the pictures in Austria.
The Aston Martin Cygnet is a luxury city car based on the Toyota IQ. This small car was developed by the British manufacturer of supercars in response to the tougher emission standards set by the European Union. The car is powered by a 1.3 liter straight-four engine which provides 98bhp and 123Nm of torque. The customised vehicle is only available for people who buy a 'real' Aston.
You can check out more of Eryk Ka's work on his Flickr page.