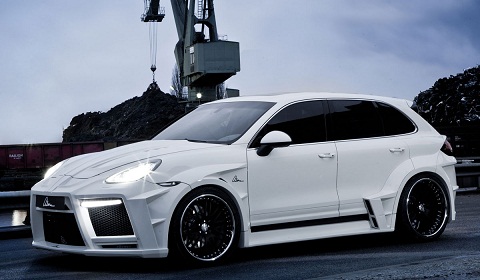 ASMA Design are back with more bodykits to add to our overkill collection. They've released a few pictures of their latest project, the Porsche Cayenne Turbo. It's typically ASMA and we wouldn't have it any other way.
The pictures come with very little explanation. However, we do know that the parts used to build this behemoth are manufactured from carbon fiber. The bodykit means that the Cayenne now sits at more than two meters wide. The wheels measure a massive 22 inches, however, they look much smaller when taken into perspective with the bodywork.
Our source tends to suggest that ASMA Design have managed to increase horsepower to a total of 550hp. This makes sense considering the custom exhaust system we can see at the back. Enjoy the pictures and let us know what you think in the comments box below.