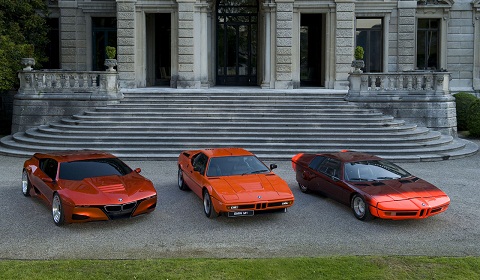 During the week, Egmcartech had an interview with BMW of North America's M-Division Product Manager, Matt Russell. Naturally, high on their list of questions was the possibility of a BMW Supercar, produced by M-Division as an answer to the Audi R8 and the Mercedes SLS AMG. Russell more or less ruled out a BMW supercar for the foreseeable future.
He said:
A lot of people come to me and ask, does M need a supercar? We've had the choice to do something like that that when we were planning the 1-Series M Coupe. Amongst its development, we all pondered: do we do a supercar as in a mid-engined wedge, or some super high-priced front-engined wedge? We've discussed these possibilities. But ultimately, we didn't feel the need to make a very exclusive high-end supercar and we still don't. I already firmly believe that we produce supercars, except that they're two in one: an executive car with supercar performance. They are the essence of BMW M-Cars.
He confirmed that BMW executives were thinking about producing such a car, which explains why we saw the BMW M1 Homage at the Concorso d'Eleganza at Villa d'Este back in 2008. However, he makes it very clear that BMW already produces cars of this nature in the BMW M3 and M5 models.
He later went on to reiterate that M-Division cars are available with the same performance as cars from the supercar segments but for less money. If you ask us? Well, most supercar owners need a daily driver as well as their weekend toy. It seems ridiculous to think that BMW wouldn't want to capitalise on such a lucrative market. Plus it also makes design studies such as the M1 Homage and the Vision EfficientDynamics Concept redundant as far as the idea goes.